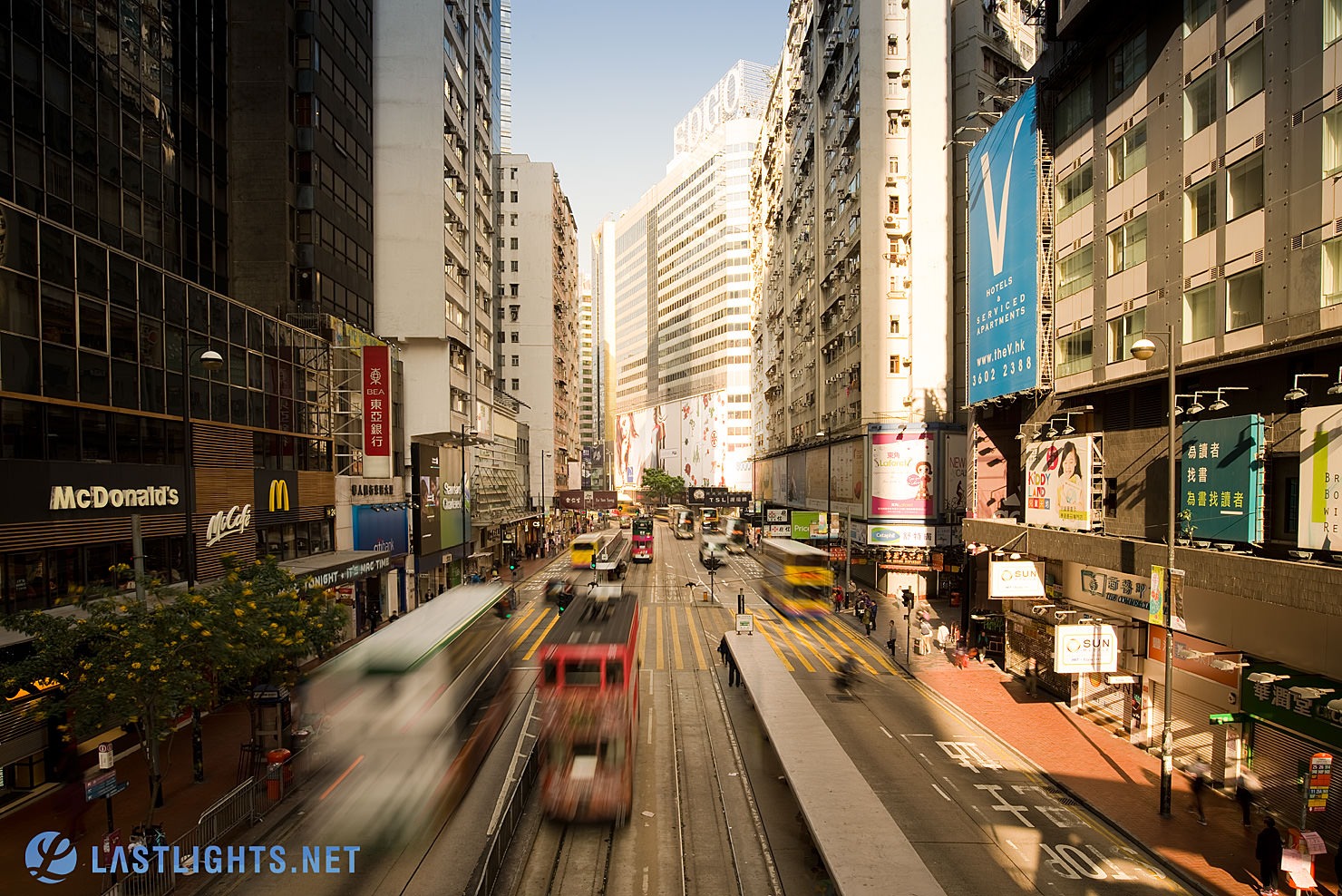 This photo was shot in Hong Kong back in February 2016. I wanted to feature a signature view of Hong Kong skyline shot from The Peak (Victoria Peak), but I don't have a convincing photo (despite visiting six times so far 😅), so featuring this street photo instead.
After arriving in Hong Kong early in the morning, I went to my hotel in Wan Chai first, left the luggage and rushed to this pre-scouted spot to shoot during the morning golden hour.
This is shot from a footbridge over Paterson St Tram Stop, using a tripod. It was bright enough to shoot handheld, but I wanted to use a slow shutter speed (1/2.5 second) to blur the motion and emphasize the movement of buses and trams, which I think fits the image of Hong Kong as a fast-paced city.
Hong Kong is like a cityscape photographer's paradise. Although visited six times, my last visit was in 2017. So, hoping to revisit again and finally capturing a satisfactory photo from The Peak. 😀
NEVER MISS A POST