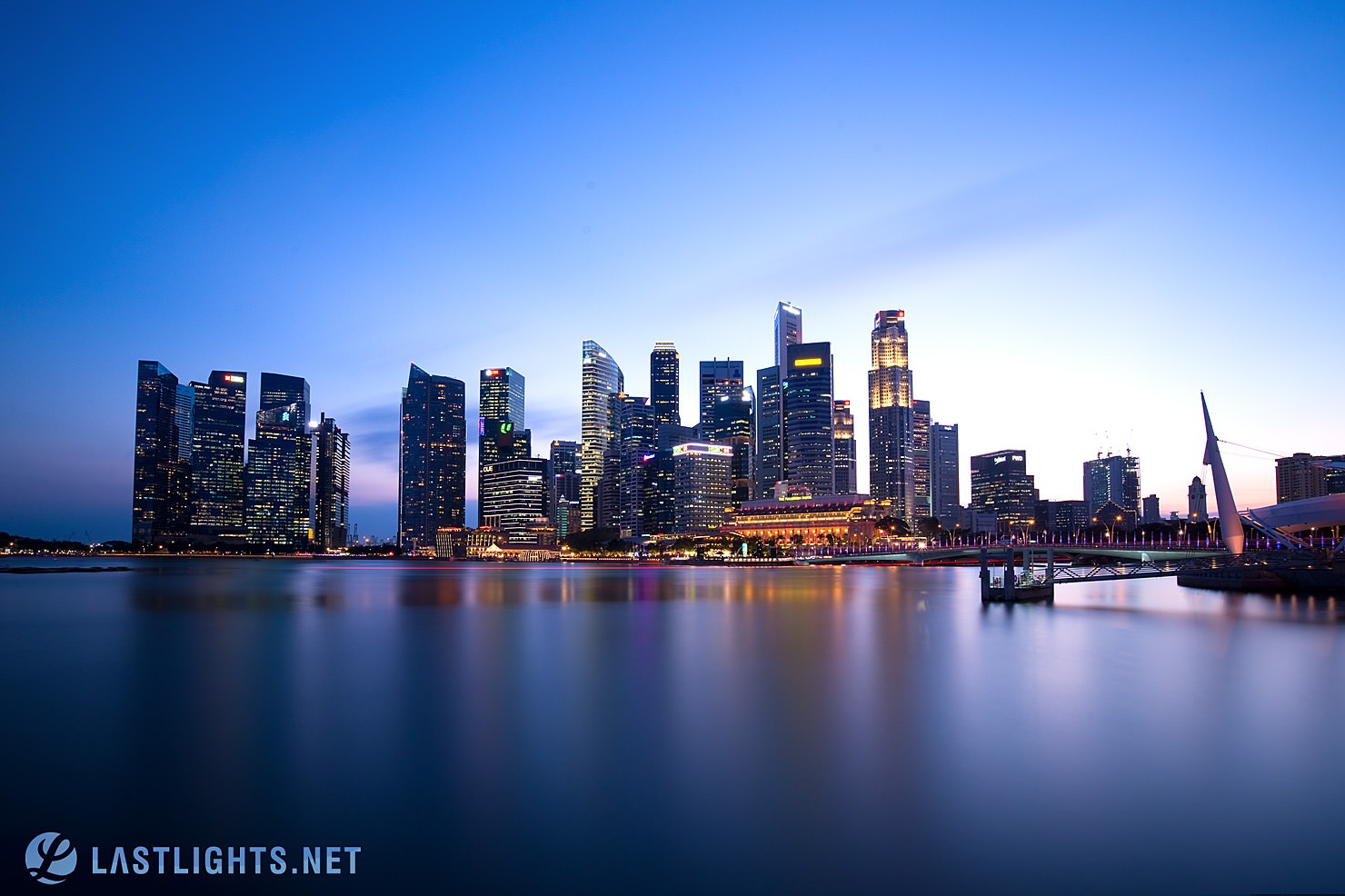 This is a signature view of Singapore photographed back in February 2019. I've shot this same view for uncountable times (probably between 50 and 100 times) so far, but this edition is my most favourite, although reflections of city lights are a bit weak. 😀
I have some other photos shot at the same spot with better reflections, but the blue hour hue in this photo is so special that no other photos can match.
As for the technical aspect, I started the exposure at 19:38 pm (4 minutes before the end of dusk), extending 2.5 seconds of base shutter speed into 162 seconds (at f/11) by using a 6 stop ND filter.
I'm not sure if all the photographers out there will agree, but to me, I believe there is only one timing under the fast-darkening blue hour sky that results in the best possible shot. That's why I normally take only one shot at blue hour by judging when to start the exposure and for how long.
It's already been 4 years since I took this photo, and I've probably retried shooting this same view for a few dozen more times, but I still like this photo the best. 😅
NEVER MISS A POST