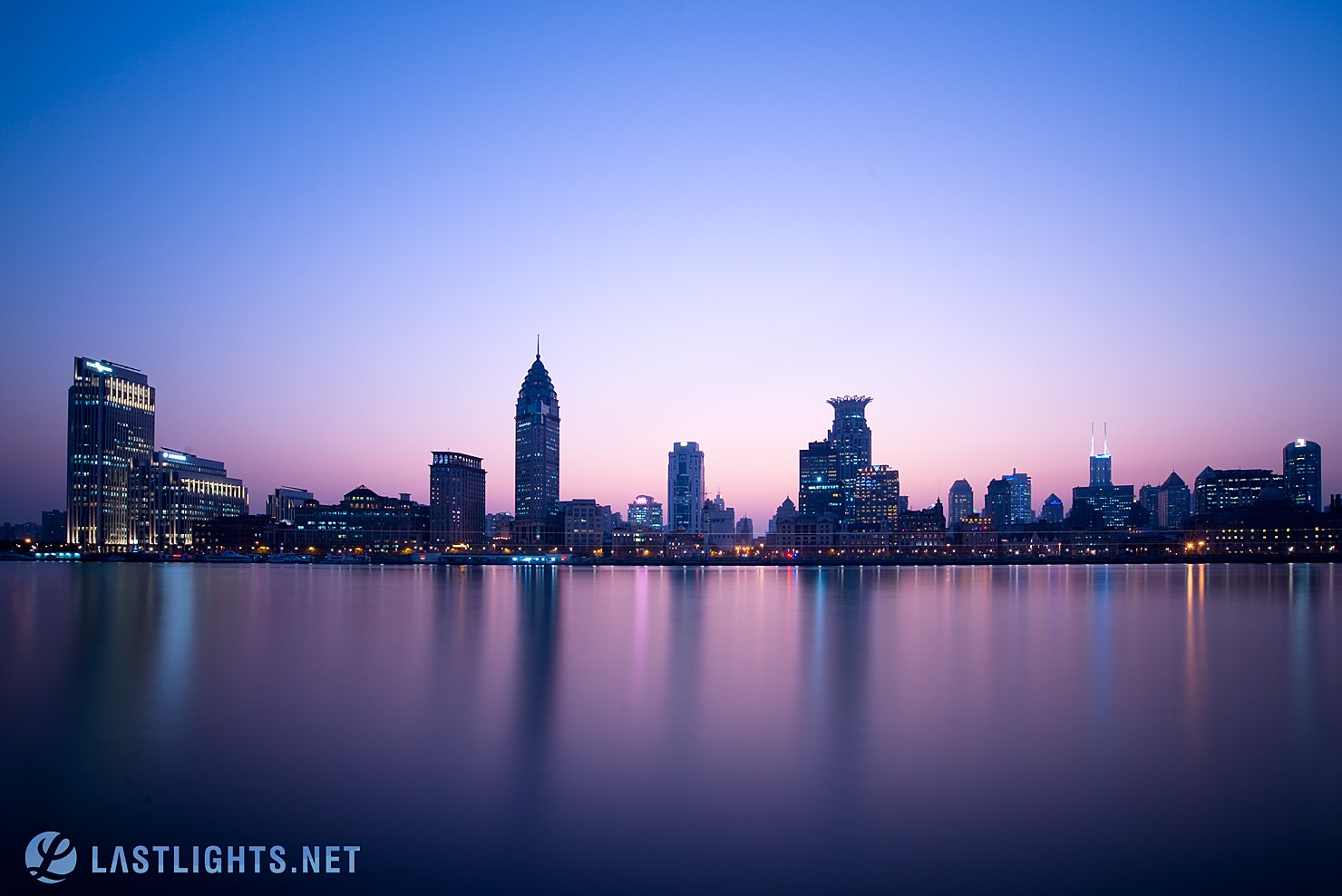 This photo was shot in Shanghai, China back in December 2017. To anyone visiting Shanghai, I'm sure they headed to "The Bund" (a.k.a. Waitan) to shoot the famous Pudong skyline featuring Oriental Pearl TV Tower and skyscrapers like World Financial Center, etc.
I also tried shooting that famous skyline at blue hour, but didn't quite like it, not only because the place is always overcrowded and I need to worry about someone accidentally kicking my tripod leg 😂 but also I was shooting towards the opposite side of the sun-setting sky (i.e. the sun was setting behind me shooting). Such East-facing sky at dusk typically looks dull and monotonous, lacking colourful twilight hues often seen in the sun-setting side of sky.
While shooting, though, I noticed there is another platform on the other side of the river with much less people hanging around. So, after going back to my hotel at night, I searched how to get to the other side. On the next day, I managed to access the spot by taking a metro and a bit of walk, then photographed this shot. 😀
As for the technical aspect, I started the long exposure at 17:19 pm, 6 minutes before the end of dusk, and extended 2.5 seconds of base shutter speed into 164 seconds (at f/11) by using a 6 stop ND filter.
This side of the city isn't as high-profile as Pudong skyline, but it looks good at evening blue hour, as it's the sun-setting side of the sky. Luckily, the weather was perfect, so I only needed a single visit to go back with something worthy of a place in my Home Gallery. 😀
NEVER MISS A POST