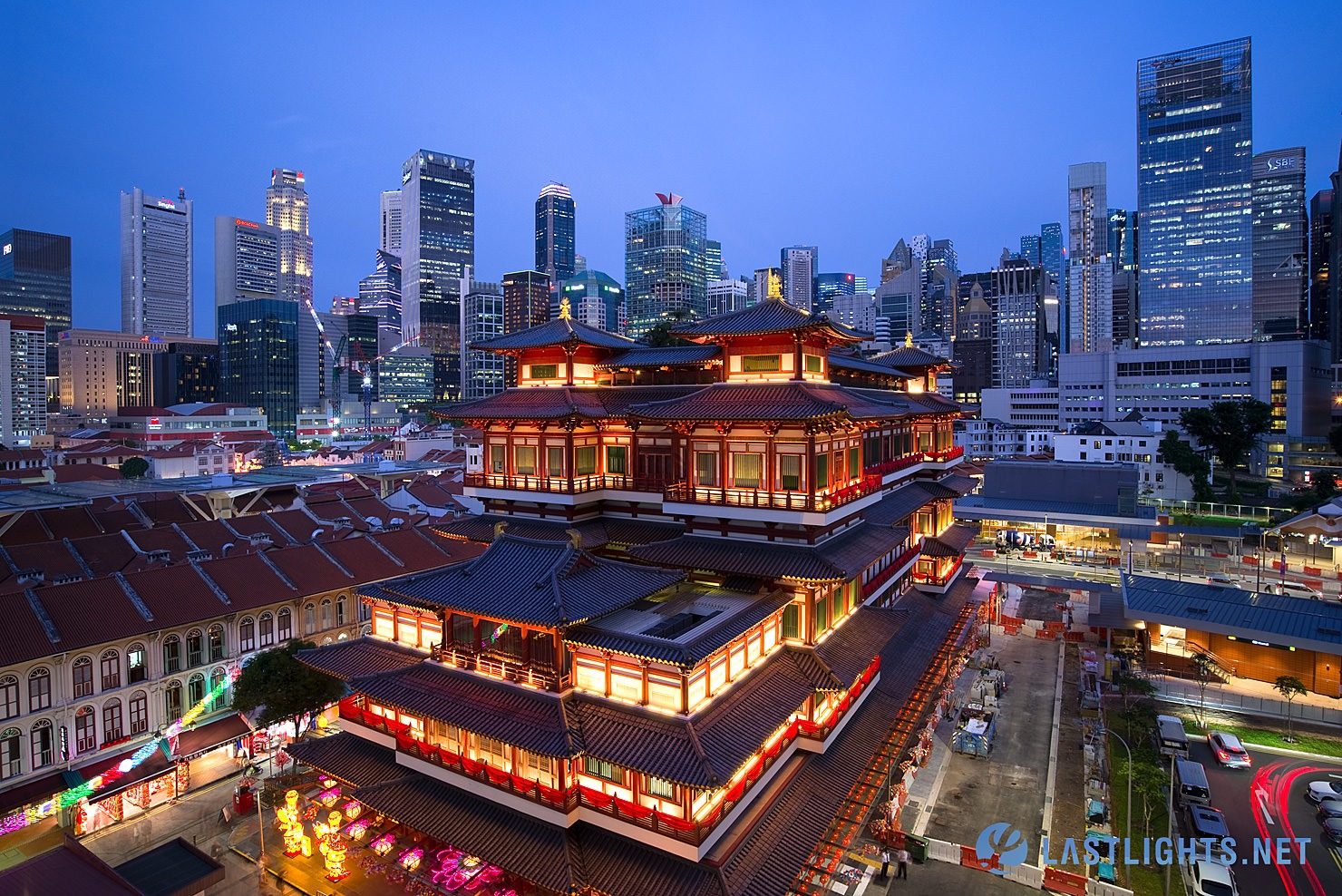 This photo of Singapore skyline with Buddha Tooth Relic Temple was photographed during the week leading up to Chinese New Year in January 2022.
I shot it from a corridor of an HDB (public housing) flat located behind the temple, which is quite a popular photography spot among local photography enthusiasts and even tourists.
In some countries, it might be unthinkable to shoot from such a place (due to privacy laws), but in Singapore, the corridor in an HDB flat is considered a public and shared space, so residents also don't seem to care at all about the "visitors". 😅
By the way, the temple lights up only on certain days like Chinese New Year, so the flat attracts a lot of photographers (like me 😅) on such occasions. When you see this flat from the outside, you can spot faces of photographers with tripods on every high floor. 😂 This photo, by the way, was shot from the 12th floor's corridor.
NEVER MISS A POST