About Me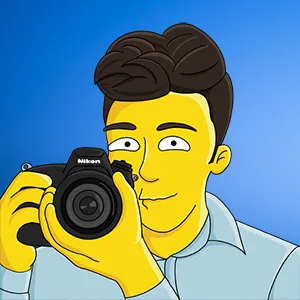 LASTLIGHTS.NET is a passion project of Joey J, a Singapore-based Japanese photographer primarily shooting cityscape photography with long exposure at blue hour.
Being an avid traveler, photography enthusiast and casual web-developer who loves all things WordPress (except Block Editor 😅), I've built this tiny space online from scratch (hand-coded) to put all my passions into one place.
The name "LAST LIGHTS" comes from my preference to shoot at blue hour, just before the end of dusk. My most favourite genre is "waterfront cityscapes", and I rarely shoot anything other than cityscapes at blue hour. That's why I only own a single lens, my trusty decade-old Nikon 18-35mm (f/3.5-4.5) that I'm now using with Nikon Z 6II .
By the way, my photos are 100% #RealPhotography. I don't use any AI software or edit excessively, such as replacing the sky, adding fake reflections, etc. Also, all my photos are single shots.
When I'm not shooting, I'm working (daily grind 😅), or spending time with my kid, or riding my folding bike along the coast, or feeding stray cats, or watching local football (Singapore Premier League 😅), or sipping yerba mate tea from a gourd.
I'm the type that doesn't care much about what's trending, etc., so I don't do much social media. To me, this website is far more important than all the social media combined, and I'll keep running regardless of people noticing my photography or not. I guess I have a starving artist in me, as I'd choose self-satisfaction over money and fame. 😅
Any questions? Feel free to Contact Me. Thank you for visiting my tiny home online!